At Vienna's traditional company DAS SAFE, situated in 1080 Vienna, your sensitive data is safely stored in Data Storage!
We offer high-security safe boxes for your data which correspond to current security standards and are completely burglar-proof as well as fire-proof. Our service includes reliable security of your data and offers you full transparency, in addition to a pleasant, luxurious ambience. Our staff are courteous, discreet, and excellently trained, since discretion and your privacy are our top priorities. Leave important data with us – we guarantee maximum security and keep your sensitive data safe from as short as one week to over many years, just as you desire.
Monday – Friday, 10 am – 8 pm
Closed on Saturdays, Sundays, and public holidays.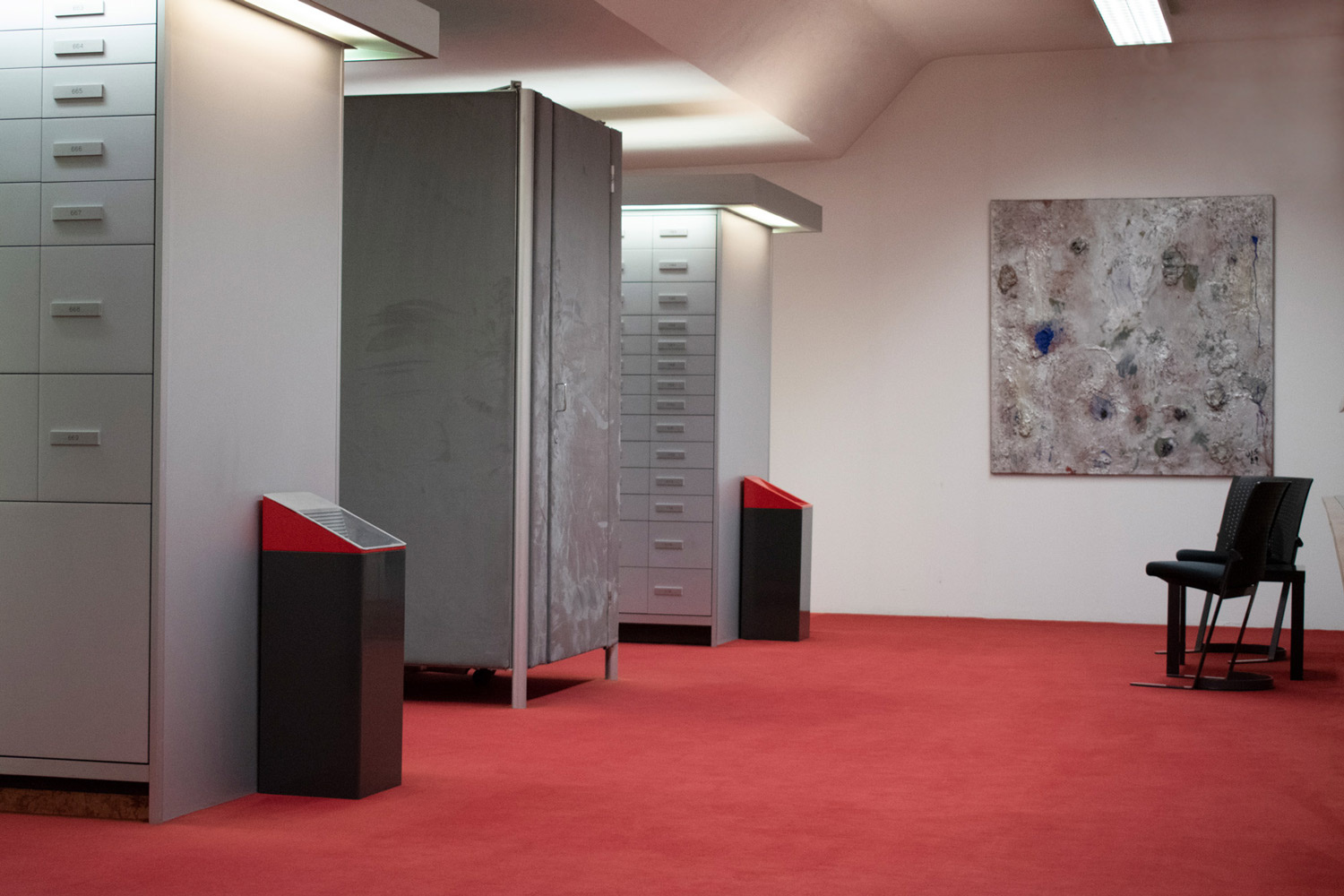 Fire-proof and burglar-proof.
The safe room is encased in 1,000 tonnes of reinforced concrete.
Perfect electronic security system.
Permanent temperature and humidity monitoring.
Insurance against fire/burglary/theft of up to € 36,336.42 included in the rent.
Possibility of individual insurance up to an additional € 700,000.00 per safe box.
We guarantee maximum security for your data.
Ideally, come and visit us at Palais Auersperg in Vienna's 8th district "Josefstadt" and see for yourself what we can do for you. You are more than welcome to come and observe us and our security services, and get answers to any questions you may have. You can rely on our discretion – we are a conservative, traditional company, meeting our customers with great esteem and appreciation.
Binding trust – we, THE SAFE Team, situated in 1080 Vienna undertake to store your data securely and reliably!