Your valuables are completely protected in one of our safe boxes at Vienna's traditional company DAS SAFE situated in 1080 Vienna!
We rent safe boxes on a weekly, monthly, or annual basis ...
... in all sizes, starting from 50 € per week, for all valuables you wish to have under lock and key, yet keep accessible at all times. Jewellery, data protection tapes, personal records, heirlooms, wills, contracts, coins, etc. – you can have access to your safe on every working day throughout the year. Only you know your – self-selected – code word which opens the first lock of your safe. And only you have the key to the second lock. DAS SAFE guarantees correctness, discretion and security. Founded in 1984.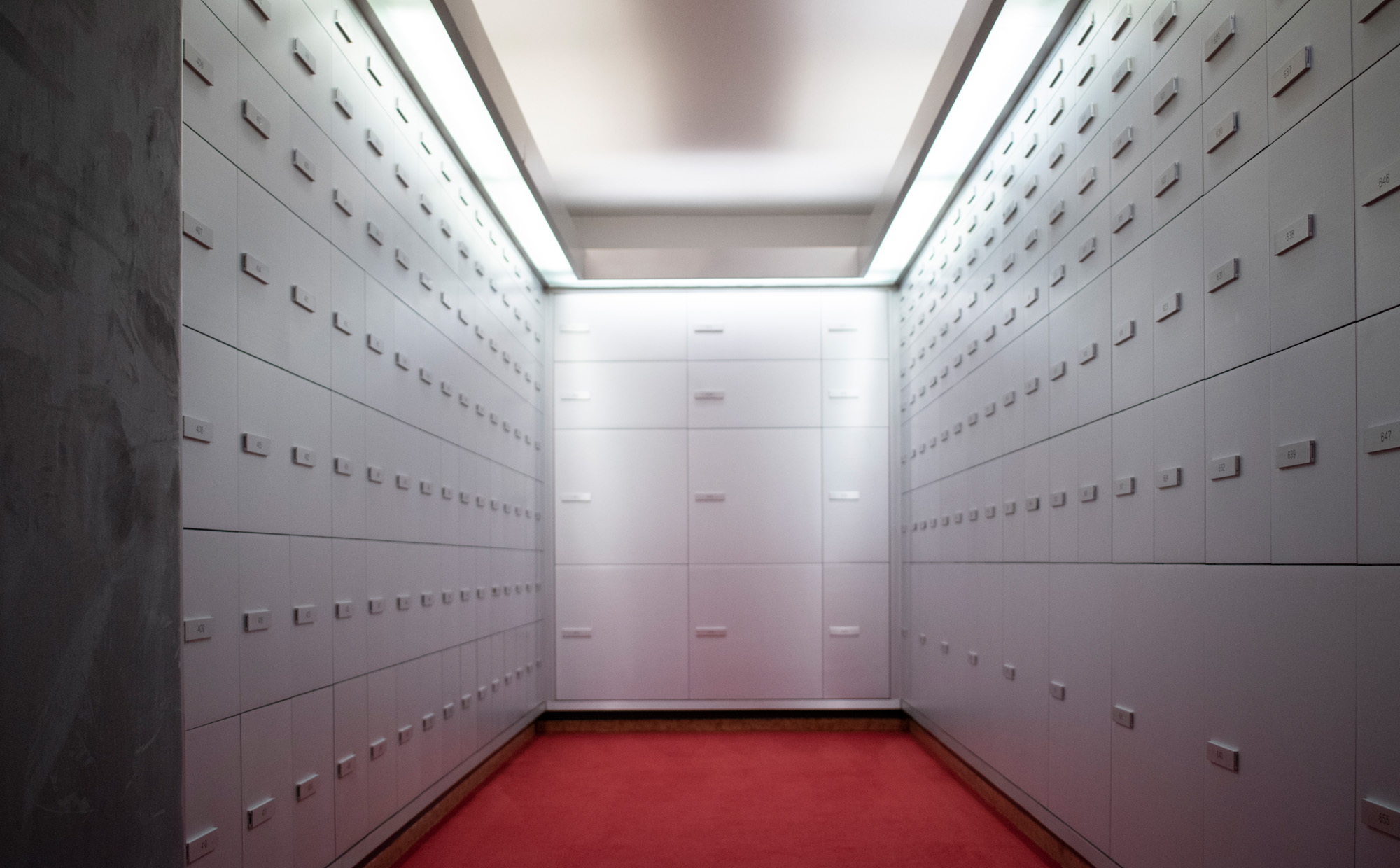 Our service: straightforward and discreet
Our employees are always happy to provide you with detailed information: By phone +43-1-406 61 74, or by email: info@dassafe.com, you can write us by mail or visit us in person at Palais Auersperg where you are always welcome so you can get a better understanding of who we are and what we can do for you.
Monday – Friday, 10 am – 8 pm
Closed on Saturdays, Sundays, and public holidays.
DAS SAFE in Palais Auersperg is located close to the Parliament on Auerspergstraße 1, at the corner of Lerchenfelderstraße, in 1080 Vienna. Short-stay parking in the adjacent Astoria garage.
1,000 tonnes of reinforced concrete surround the vault which is protected by a perfect electronic system. The site is under surveillance day and night. In the vault, the safes range from a height of 9 cm to the size of a wardrobe. You have access to discreet boxes, photocopiers, phone and document shredders, and you may even use our modern conference room.
SAFE Wertfachvermietungs ges.m.b.H.
Auerspergstrasse 1, A-1080 Vienna, Austria
Tel.: +43-1-406 61 74, email: info@dassafe.com
FN 80874 h, Commercial Court Vienna
VAT Reg. No. ATU54387408